YouTube is without a doubt the best platform for sharing videos online. Here are some YouTube trends 2023. The platform has made a name for itself as an unmatched social media website where new examples of modern video culture regularly appear. Therefore, in order to boost brand relevance and support their video marketing strategy, marketers are turning to YouTube. Positive results, however, have been hard to come by, especially for marketers that need to be aware of important YouTube trends.
Finally YouTube Shorts Monetization Start
The most recent YouTube trends that you should be aware of are all shown in this post. To find trends that matter to entrepreneurs, marketers, brand influencers, and advertisers, we combed through statistics and studies. The goal is to help you use video marketing to advertise your company and appeal to customers who care about the environment.
YouTube Trends #1: YouTube Shorts 2023
Thanks to TikTok, short videos have unquestionably surpassed all other forms of entertainment. It's so easy to develop an addiction. Who doesn't enjoy watching videos and wasting time?
Short films were made available by YouTube in the US in March 2021, and since then, they have gained popularity among the site's wider user base. Instead of on their main channel page, creators submit 60-second-long short films on a separate "Shorts" tab.
You may be interested in these articles:
YouTube Trends #2: 360° Video 2023
360-degree videos are one of the most well-liked types of videos on our list of the top YouTube video trends for 2023. With the use of 360° or immersive movies, the audience can utilize a VR headset or move the screens to experience the scenery as if they were taking a full turn.

When 360-degree videos first appeared on YouTube, many people predicted that they would become popular. It didn't take off until the outbreak made all activity impossible in 2020. Over the past two years, as VR has become more and more popular, a flood of fresh 360 material has also surfaced.

Not all video editing programs enable 360-degree editing, so keep that in mind. Because of this, many YouTubers create these videos using programs like PowerDirector 365, which makes trimming 360-degree videos simple. A 360 editor where you can add captions, stabilize the video, and other features displays when you import a 360 movie from the device into the PowerDirector timeline.
YouTube Trends #3: Live Streaming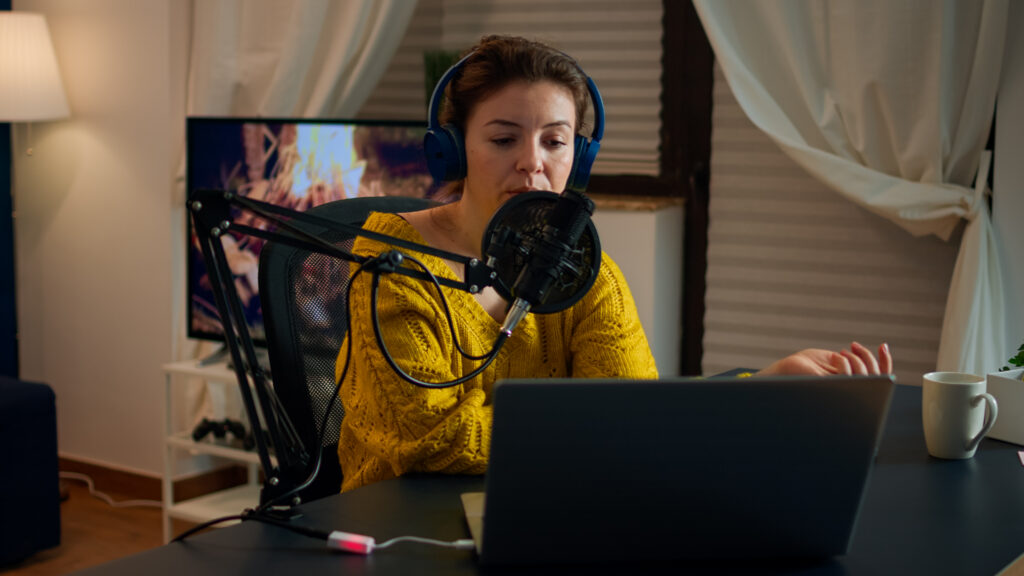 The YouTube platform has recently seen a rise in popularity for live streaming. For instance, regular live streaming increased by 45% in the first half of 2020, and 58% of live streaming viewers said that watching live video during the epidemic increased their sense of global community.
Thousands of live streams broadcasting on a variety of topics other than gaming are expected to continue in this pattern until 2023.
YouTube Trends #4: Storytelling for Brands
Brand storytelling will be a hot YouTube trend in 2022 and 2023. People enjoy listening to stories. Compared to simple facts or declarative assertions, they are more likely to stick with us and motivate us to take action. Through shared beliefs and experiences, brands that use storytelling effectively connect with their customers. Additionally, it enhances genuineness.
YouTube Trends #5: How-to Videos
When you type "how to" into the YouTube search bar, a selection of suggested videos will appear. These videos cover a wide range of topics, including more broad instructions on "how to publish a post" and more specialized advice on "how to change your name on Roblox." One of the easiest methods to learn a new skill is to watch videos, as YouTube contains so much content and potentially thousands of videos on any given topic.
YouTube Trends #6: Gamers are Taking Over
The cost of consoles and PC installations has decreased, increasing the appeal of gaming. As a result, gaming commentary, walkthroughs, and broadcasting have all gained popularity as YouTube content types. There were about 910,000 distinct YouTube Gaming Live channels worldwide as of the third quarter of 2020. YouTube is not the most widely used platform, though. In 2019, Twitch users streamed for almost 9 billion hours. On YouTube, only 2.68 billion hours were filmed. It follows far behind.

On the other side, YouTube Gaming is becoming more popular. In comparison to Twitch, its pre-pandemic increase was +20%. Additionally, YouTube is home to a few of the top gaming channels. Here are the best gaming channels for 2020, ranked by subscriber count.

• PewDiePie – 107 million
• Fernanfloo – 38.2 million
• VEGETA777 – 31.3 million
• Markiplier – 27.1 million
• VanossGaming – 25.3 million
• jacksepticeye – 25.2 million
• Ninja – 24.1 million
• DanTDM – 23.9 million
• Talking Tom – 21.6 million
• TheDonato – 20.2 million
As YouTube becomes more popular, more game channels should start to appear. Additionally, there are several chances for sponsorships and content alliances.
PewDiePie – 107 million
Fernanfloo – 38.2 million
VEGETA777 – 31.3 million
Markiplier – 27.1 million
VanossGaming – 25.3 million
jacksepticeye – 25.2 million
Ninja – 24.1 million
DanTDM – 23.9 million
Talking Tom – 21.6 million
TheDonato – 20.2 million
As YouTube becomes more popular, more game channels should start to appear. Additionally, there are several chances for sponsorships and content alliances.
YouTube Trends #7: Celebrity Channels
Celebrities have always relied on the media and record labels to release their work. However, the rules of the game have changed as a result of technical developments in the social media ecosystem.

Celebrities today desire more than ever to connect with their fans. This implies that in order for admirers to perceive them in their natural state, they must deviate from the norm. Many A-list celebrities have stopped distributing content through their record labels as a result. They've embraced social media to give their brand a sense of urgency and interact with their fans in a more intimate way.

Many celebrities' preferred social media channels for a while were Instagram and Twitter. Celebrities can easily create content that keeps fans intrigued and clamoring for more thanks to tools like Instagram Stories.

However, the popularity of YouTube channels has recently changed how celebrities interact with their followers. Celebrities can now use a YouTube channel to create unscripted video content that is seen as more authentic. Behind-the-scenes videos have given celebrity video material a new depth and increased its readability, in contrast to professionally produced content.
YouTube Trends #8: YouTube Continues to Grow
The combination of YouTube, the pandemic, and the continued lockdown is, at times, an odd one, but it's working and continue to grow. At the start of widespread quarantines and lockdowns in mid-March 2020, people used YouTube for a variety of purposes, including rekindling and reacquainting with old video haunts, finding new ones to watch, and exploring uncharted territory.
Take into account the sharp increase in people who watch videos on how to prepare the best sourdough starter. Despite the fact that many of these viewers didn't even begin to think about slow-fermented bread. Many people's YouTube journeys started here. That merely turned out to be the secret to YouTube's rapid growth.
Since its launch in February 2005, YouTube has undergone a significant amount of development to become the enormous platform it is today. The website that started out as an 18-second video called "Me at the Zoo" has developed into the second most visited site behind Google. YouTube videos are becoming more and more popular, with 400 hours of video uploaded per minute by artists.
In terms of users, YouTube boasts an astonishingly 30 million daily visitors. In addition, YouTube is the third most visited website after Google and Facebook with over 2 billion logged-in viewers each month (YouTube, 2021). Additionally, each day, users of YouTube watch almost 1 billion hours of video.
YouTube Trends #9: YouTube Search Engine
As more marketers try to benefit from it, youtube marketing is growing in popularity. According to HubSpot's State of Inbound report, YouTube marketing accounts for 45% of all marketing budgets (HubSpot, 2021). Success takes more than simply inventive video recording skills and suggested video editing software because of the flurry of marketers on YouTube.
You need to be knowledgeable about YouTube search engine optimization if you want to increase conversion and ROI from video marketing. YouTube changes hundreds of things every year, and 2019 is no exception. For instance, YouTube changed its algorithm in July 2019 to make family material easier to find. This change was made in an effort to convince parents that YouTube video is appropriate for kids.
One of several adjustments Google has made to the YouTube algorithm is this one. Not every change will, in general, be advantageous to your YouTube video marketing strategy. As a result, you'll need to make the necessary adjustments to your SEO strategy in order for your YouTube videos to stand out. You should be aware that some of the most important YouTube analytics will not be directly under your control. But there are several "best practices" that may be used to adapt videos to the shifting YouTube ecosystem.
To increase CTR, you can, for instance, change the video's title, thumbnail, and description. In order to keep viewers' attention, you should also offer clear, appealing, and worthwhile video material.
Is YouTube Shutting Down in 2023
No, YouTube never shut down in 2023. it is totally fake news by rumors. YouTube is one of the popular social media channels through which people can easily upload videos and posts.
You can get relevant videos about YouTube Trends 2023 on my YouTube Channel