For those who are new to SEO, the debate over dofollow and nofollow links may be confusing.
Confused? Don't worry; everything will be explained.
What is Dofollow Link in SEO?
Links that Google and other search engines can use to link back to your website or blog are known as dofollow links. Because search engines can see what other websites, blogs, and posts are linked to you, every time you include a dofollow link on your website, it can point back to you and increase your authority.
For instance, if Rock Content employs a dofollow link from firm X on its blog, the ranking will be affected by the page or blog post that was utilized in the connection.
How to Check DoFollow Links?
Some people refer to this as "Link Juice," and it happens as a result of Google's PageRank statistics.
Therefore, while adding external links to your blog, be sure they come from reputable sources because doing so will help your blog's authority increase.
There are some SEO tools which is you can use to check dofollow links:
1. Inspecting the HTML code:
HTML inspection is the most popular method for determining if a link is dofollow. Every link is a dofollow link by default. Therefore, in theory, a dofollow link's code would resemble the following code:
<a href="https://domain.com">anchor text</a>
For example:
<a href="https://backlinkseo.com">What is a Dofollow Link</a>
The no follow link, on the other hand, has a rel attribute. In theory, a no follow link appears like this.
<a href="https://domain.com"rel="nofollow">anchor text</a>
For example:
<a href="https://backlinkseo.com" rel="nofollow">What is a Nofollow Link</a>
This is how you can determine whether a link is dofollow or nofollow if you are on a Chrome website.
To look up the code,
Right-click the anchor text and then select Inspect from the menu that appears.
Related Articles
Is MozBar Safe? How to Use? Best SEO Tools
How to Install SEOquake Plugin Extension for Chrome?
Top 9 Digital Marketing Tools 2023
Now scan the chosen HTML code for the rel attribute. If the link is present, it is a nofollow link. If not, it is a dofollow link.
For instance, this code lacks the "rel" attribute. It must be a dofollow link as a result.
On the other hand, the code contains a "rel" attribute. So, a nofollow link is displayed in the code here.
It's simple as pie, right?
2. Using Backlink Monitoring Tools:
It gets quite difficult to handle all the links as your website expands. It's good for you that there are a few backlink-tracking tools available. You can try BacklinkSEO because you are already here. In addition to identifying dofollow and nofollow links, this tool can facilitate your link-building activities.
The backlinkseo dashboard looks like this. It gives you a birds-eye perspective of your backlink profile, as you can see. The options for dofollow and nofollow are displayed on the left panel. Additionally, it displays domain information, link status, and website analytics.
All that's left to do now is crawl the system. The dofollow and nofollow statuses of your website will be shown immediately.
All of your dofollow backlinks for a specific site are shown on the dofollow link overview page.
3. Use Chrome Extensions:
Utilizing Chrome extensions is another simple method for determining whether a link is dofollow. You can use MozBar without cost. Add the extension and proceed as directed. This is a page from one of our blogs, so to speak. The MOZbar is visible at the top of the page.
Now select the pen icon in the upper left corner.
All of the dofollow links are marked, as you can see. All nofollow links are now marked in pink when you click the nofollow button. Additionally, you may confirm the internal and exterior status of a link.
What is NoFollow Link in SEO?
However, there are links that you can insert without having them point back at you. They're referred to as nofollow links. They don't help with higher positioning in SERPs or increase PageRank.
Nofollow links are displayed on websites using an HTML tag similar to <ahref="https://www.nameofthesite.com/" rel="nofollow"> Link Text </a>.
Search engines are forewarned by this tag, and as a result, do not take it into account when determining how highly to rank websites that link to it.
When integrating links into part of your material, you can weigh the pros and downsides using tools like SEMRush, which can show you nofollow vs. dofollow connections.
How to Check NoFollow Links?
Here are some easy steps to check nofollow links on the website.
Step1. Right-click on any web page and click "Inspect" or "View Page Source".
Step2. Look into the HTML source of the web page:
Step3. If you see a rel="nofollow" attribute then that link is nofollow link. Otherwise, the link is dofollow link.
The nofollow link looks like this:
<a href="https://www.spinxdigital.com/blog/example-link" rel="nofollow">
The dofollow link looks like this:
<a href="https://www.spinxdigital.com/blog/example-link" rel="noopenernoreferrer">
DoFollow vs NoFollow Links:
The differences between dofollow and nofollow links are briefly discussed and contrasted below. Continue reading if you're interested in learning more.
| | | |
| --- | --- | --- |
| Criteria | Dofollow | Nofollow |
| Purpose | To pass PageRank | Not to pass PageRank |
| SEO Value | High | Low |
| Crawled | Always crawled | May or may not be crawled |
| Indexed | Always used for indexing | Not always used for indexing |
| Anchor Tag Attribute | None required | rel="nofollow" |
| Best Backlink Ratio | 75% or more | 25% or less |
Types of Dofollow Links:
Editorial links
Press release links
Testimonial links
Acknowledgment links
Badge links
Review links
Resource links
Guest post links
Types of Nofollow Links:
Paid links: These nofollow links should be used for adverts or paid placements and should have the rel="Sponsored" tag.
User-generated content (UGC) links: These nofollow links should be added to UGC links, such as comments and forum posts, and should have the rel="ugc" attribute.
Nofollow links: When other nofollow values don't apply and you don't want Google to link your site to the linked page, use the default nofollow value with the rel="nofollow" tag.
Multiple rel values: are also permissible and can be specified as a list with spaces or commas, for example, rel="nofollow sponsored" or rel="ugcnofollow".
Best Ratio between Nofollow and Dofollow Backlinks:
According to the majority of SEO professionals and link-building companies, there is no set ratio for nofollow and dofollow links.
However, according to data from Alexa Rank in the US, a 25/75 combination of dofollow and nofollow backlinks is the most typical ratio.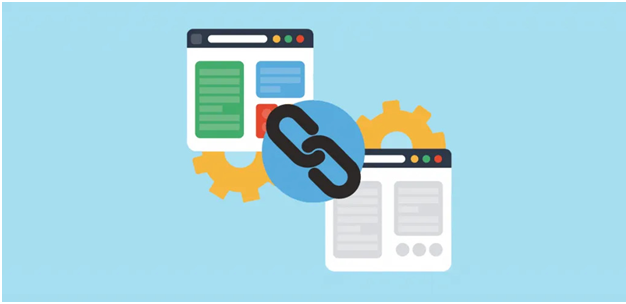 The backlink profiles of the most popular websites with the highest rankings and traffic contain more dofollow links than nofollow links. Therefore, when building backlinks for your website, you should strive for a minimum 25/75 ratio of dofollow to nofollow links.